LAG PRIGORJE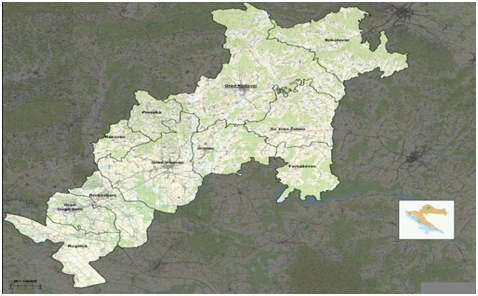 The Local Action Group Prigorje is an organization established on the 6th of June of the year 2012 with the aim of improving the quality of life in the rural area by connecting local stakeholders from the civil, public and economic sectors. The work of LAG Prigorje is based on the LEADER approach "Links between actions in rural development". LAG Prigorje area of influence is 1.128,23 km2 in the north-western part of Croatia and includes 11 local self-government bodies – 3 cities and 8 municipalities. The northern part of the LAG Prigorje consists of local self-government units from the Koprivnica Križevci County: the City of Križevci, the municipalities of Sokolovac and Sveti Ivan Žabno, while the southern part of the LAG Prigorje includes parts of the Zagreb County: the cities of Dugo Selo and Vrbovec and the municipalities of Brckovljani, Gradec, Farakaševac, Preseka, Rakovec and Rugvica.
The strategic objectives of LAG Prigorje are:
developing and promoting socio-economic sustainability and social inclusion with a view to revitalizing the rural area of ​​the LAG of Prigorje;

development and further strengthening of forestry, primary agricultural production and processing of agricultural products and fisheries and emphasis on further synergy with non-agricultural activities through promotion of resource and energy efficiency;

formation of recognition of LAG Prigorje through the sustainable use and valorisation of the natural and cultural particularities of the area.