Municipality Sveti Ivan Žabno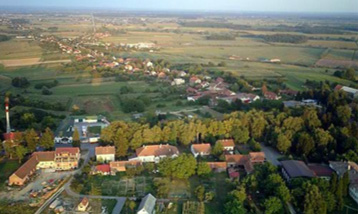 Municipality of Sveti Ivan Žabno is situated in the southwest of Koprivnica Križevci County. According to the latest population census from the year 2011 the Municipality has 5.222 inhabitants in an area of 106,60 km². Settlements belonging to the Municipality are: Brdo Cirkvensko, Brezovljani, Cepidlak, Cirkvena, Hrsovo, Kenđelovec, Kuštani, Ladinec, Markovac Križevački, Novi Glog, Predavec Križevački, Rašćani, Sveti Ivan Žabno, Sveti Petar Čvrstec, Škrinjari and Trema.
The Municipality of Sveti Ivan Žabno is a traffic hub of important road connections. It represents the link on the Križevci-Bjelovar road and is as well situated on the Koprivnica-Bjelovar-Zagreb and Koprivnica-Križevci-Zagreb roads.
In the Municipality is planning to build three business zones: Lužec, Sriem and Trema.